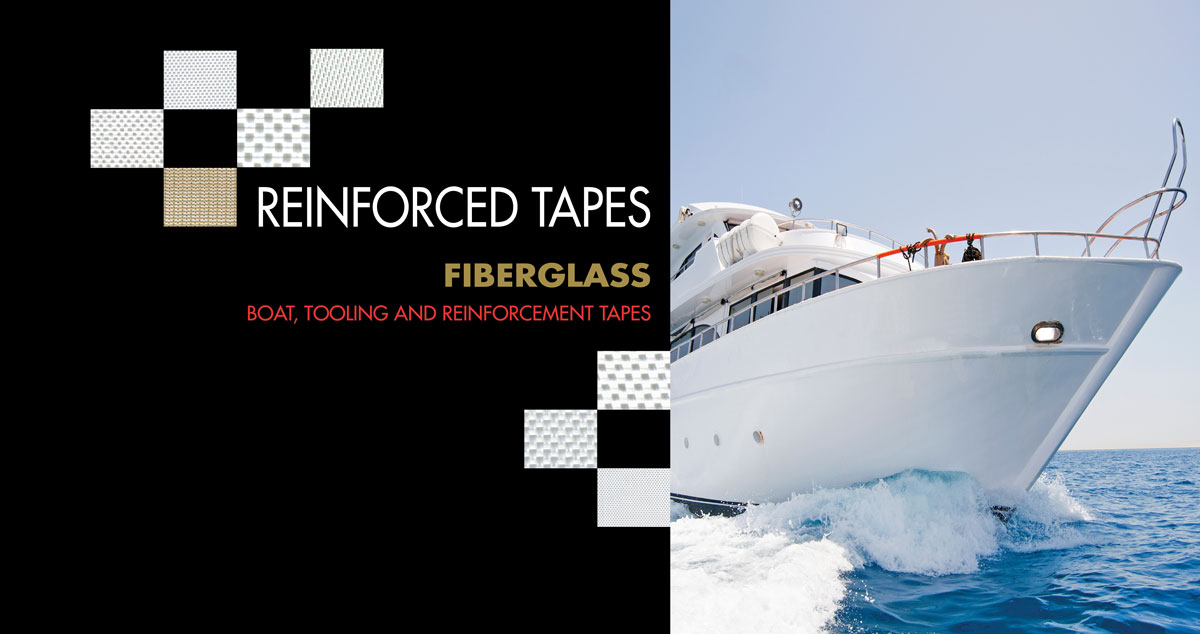 Boat, Tooling and Reinforcement Tapes Manufactured to Your Specs
Mutual removes the lubricating sizing applied to fiberglass yarns so that they can become compatible with most thermosetting resins. This removal process is done by baking the cloth and removing the sizes through burn-off. Many types of chemical finishes are applied by Mutual after heat treatment. Chemicals used by Mutual in processing fiberglass fabrics are designed to be compatible with thermosetting resins. This serves to vastly improve resin bonding by chemical bridging.
At Mutual the finishing and processing operations, including the application and control of chemicals, is conducted under strict quality control standards. Finishes applied at Mutual Industries include, but are not limited to: Silane Monomer, Silane epoxy, Synthetic Resin Weave Set , Volan, High Carbon Chain Polymer Coupling Agent.
Fiberglass boat, tooling and structural reinforcement tapes are used primarily for "wet lay-up" applications. To optimize the tape's weetability and cure time characteristics, Mutual fiberglass tapes are manufactured with a fairly open weave. To insure maximum compatibility between the glass and resin, Mutual uses advanced state-of-the art heat cleaning and finishing equipment.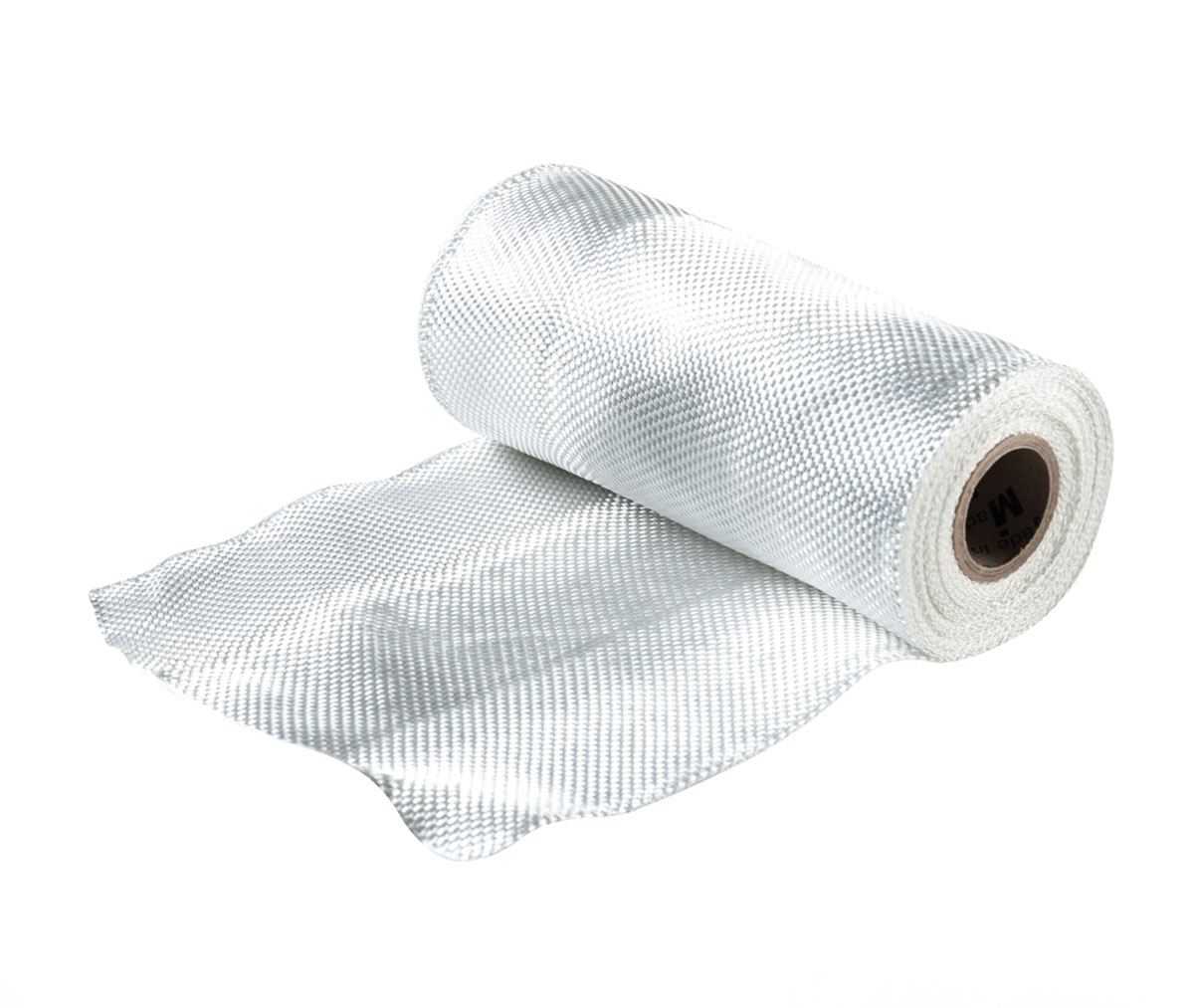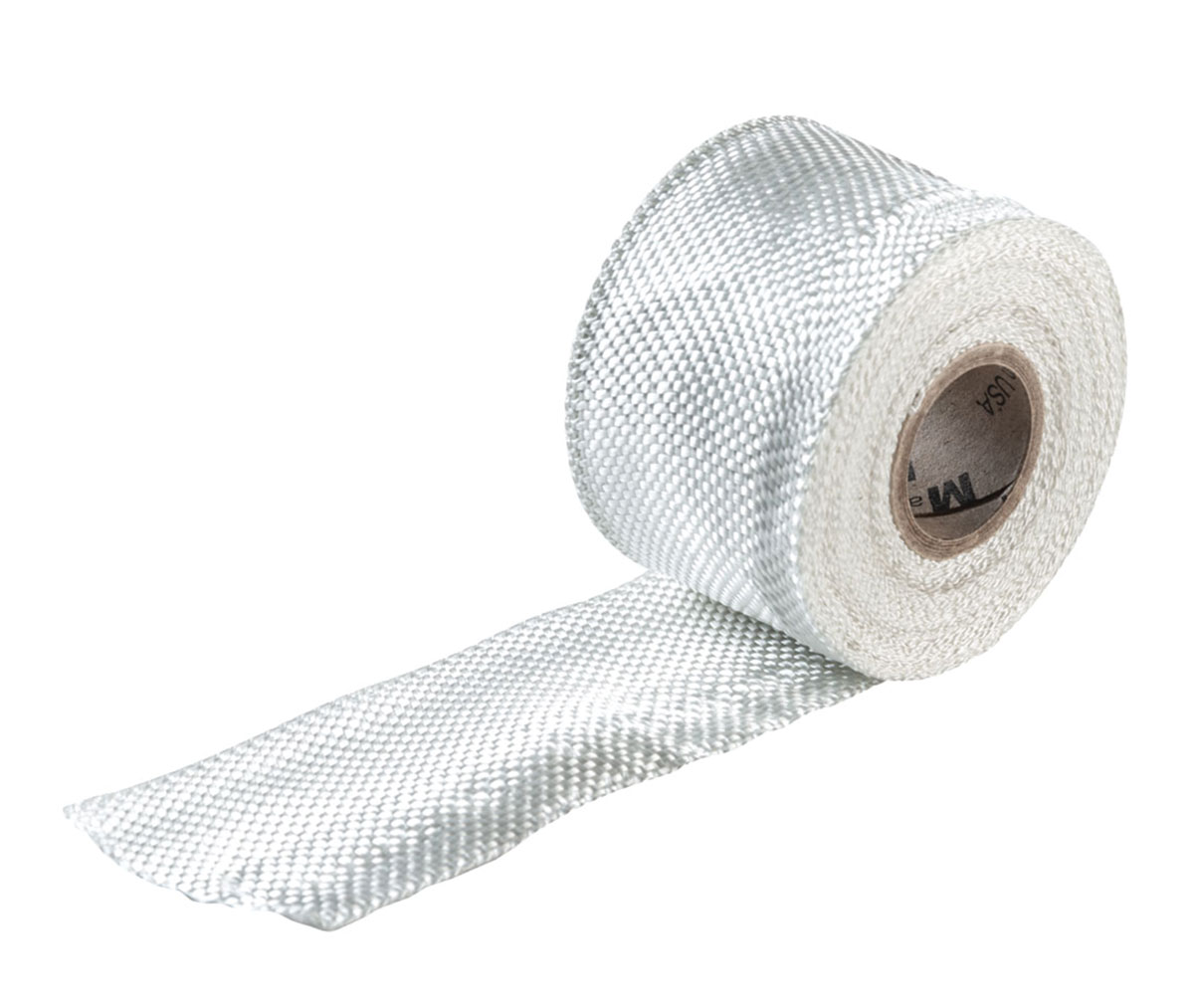 Mutual Plain Weave Fiberglass Tape Specification
Style
Weight
(oz/sq yd)
Thickness
(mils)
Construction
(per inch) (WxF)
Tensile Strength
(lbs per inch) (WxF)
3964
10
.014
16x14
450x410
2964
9
.012
18x17
400x380
1964
6
.008
24x16
320x210
Mutual's fiberglass fabric tapes are manufactured to conform to the following government and commercial specifications:
MIL-Y-1140H
Yarn, Cord, Sleeving, Cloth and Tape Glass
MIL-C-20079F
Cloth, Glass, Tape, Textile Glass, and Thread, Glass
MIL-C-9084-C
Cloth, Glass, Finished, for Resin Laminates
MIL-1-24244A
Ships: Insulation Materials, Thermal, with
Special Corrosion and Chloride Requirements
U.S. Coast Guard
Subpart 164.009
Incombustible Materials for Merchant Vessels
AMS-3824
Cloth, Type "E" Glass, Finished for Resin Laminates
ASTM-D-579
Glass Fabric, Woven Tests and Tolerances
NEMA VE-40
Continuous-Filament Woven Glass Fabric Used
in Flexible Electrical Insulation
Contact Us for More Information
For additional information or for a quote on any Mutual product, please Call Toll Free (800) 523-0888 or (215) 927-6000 or E-mail your request to mutualtape@mutualindustries.com or use the form below.

707 W. Grange St. • Philadelphia, PA 19120 • Tel: (215) 927-6000 • Fax: (215) 927-3388 • Call Toll Free (800) 523-0888 Outside of PA